Dungeons and Dragons Character Design - Raster Illustration
     This project was based on a Dungeons and Dragons character, a Tiefling Storm Sorcerer with a Pseudodragon Familiar. With this project, I challenged myself to give an illustration more complexity and depth by conveying the character's abilities and personality through design.
     I started with fully illustrating the figure before moving onto the clothing to more fully develop the pose and the orientation of the fabric. For this project, I did more pre-inking work to help solidify a design for the face, horns, and pose so the finishing process would be more straightforward. The horns are a particularly defining feature of tieflings, as well as eye and skin color, which required attention to detail before moving on to the rest of the piece. The same kind of planning was done for the clothing, which was extremely helpful in the finishing process when trying to fold the patterns and layers of fabric over the figure.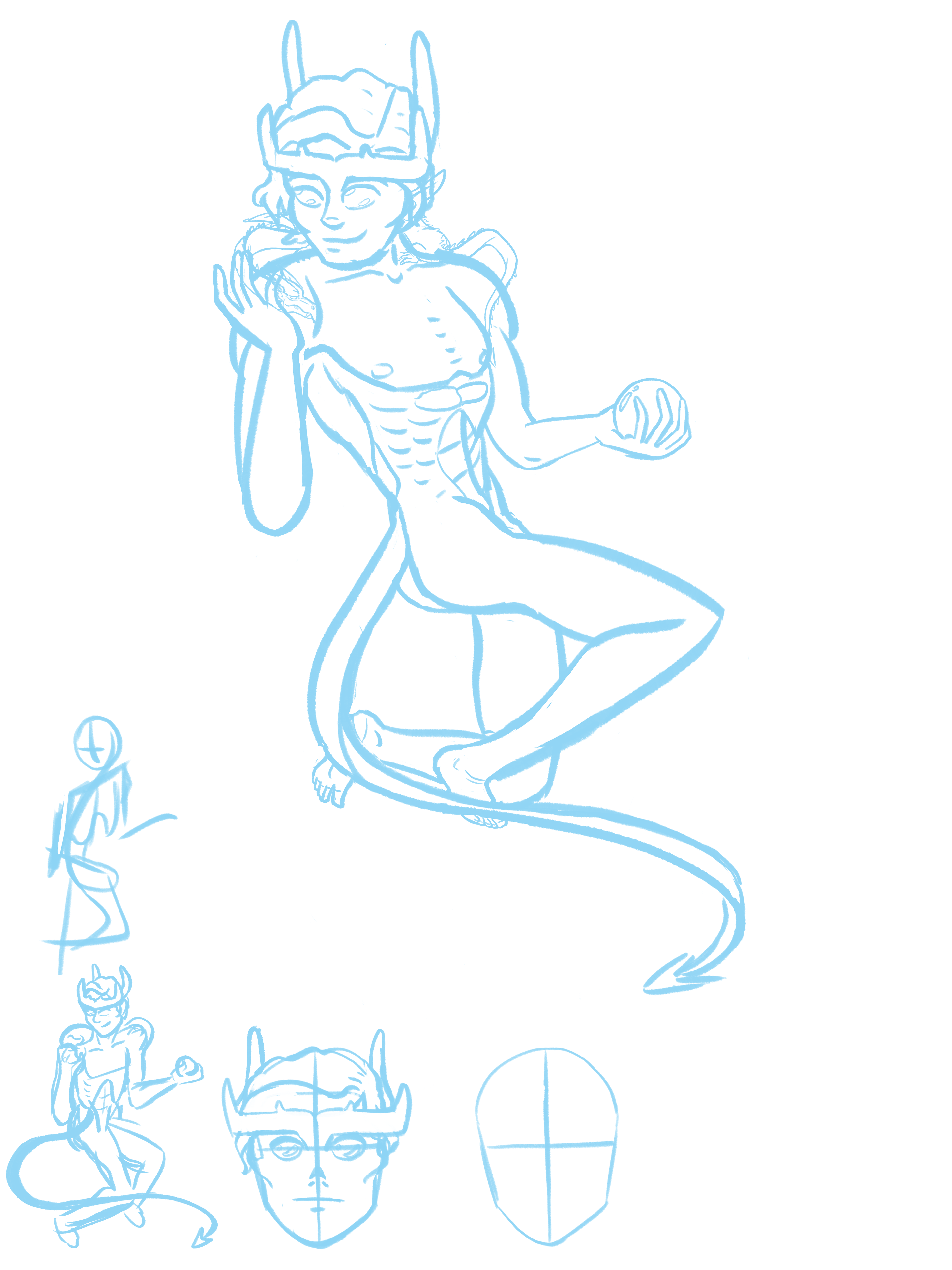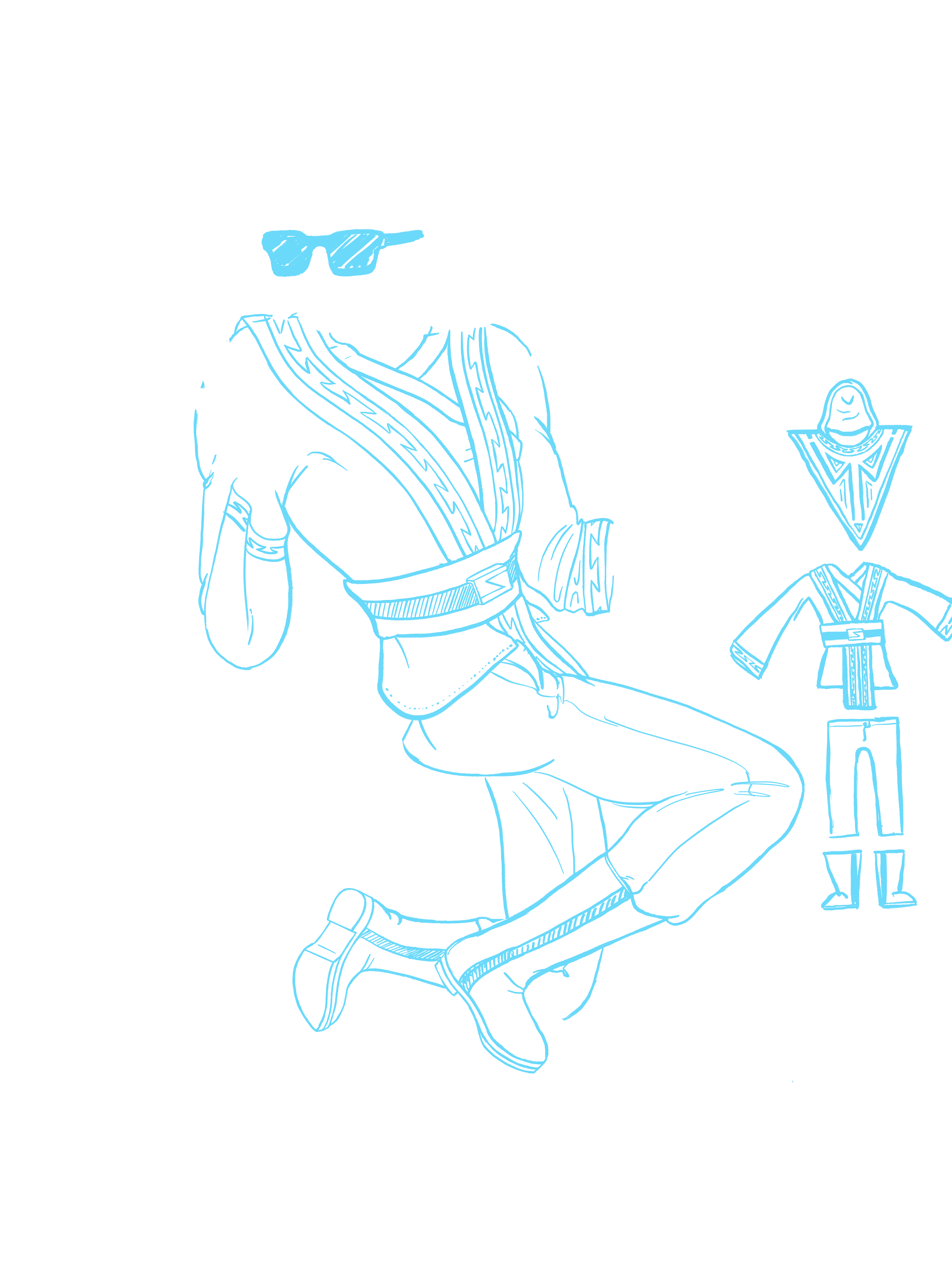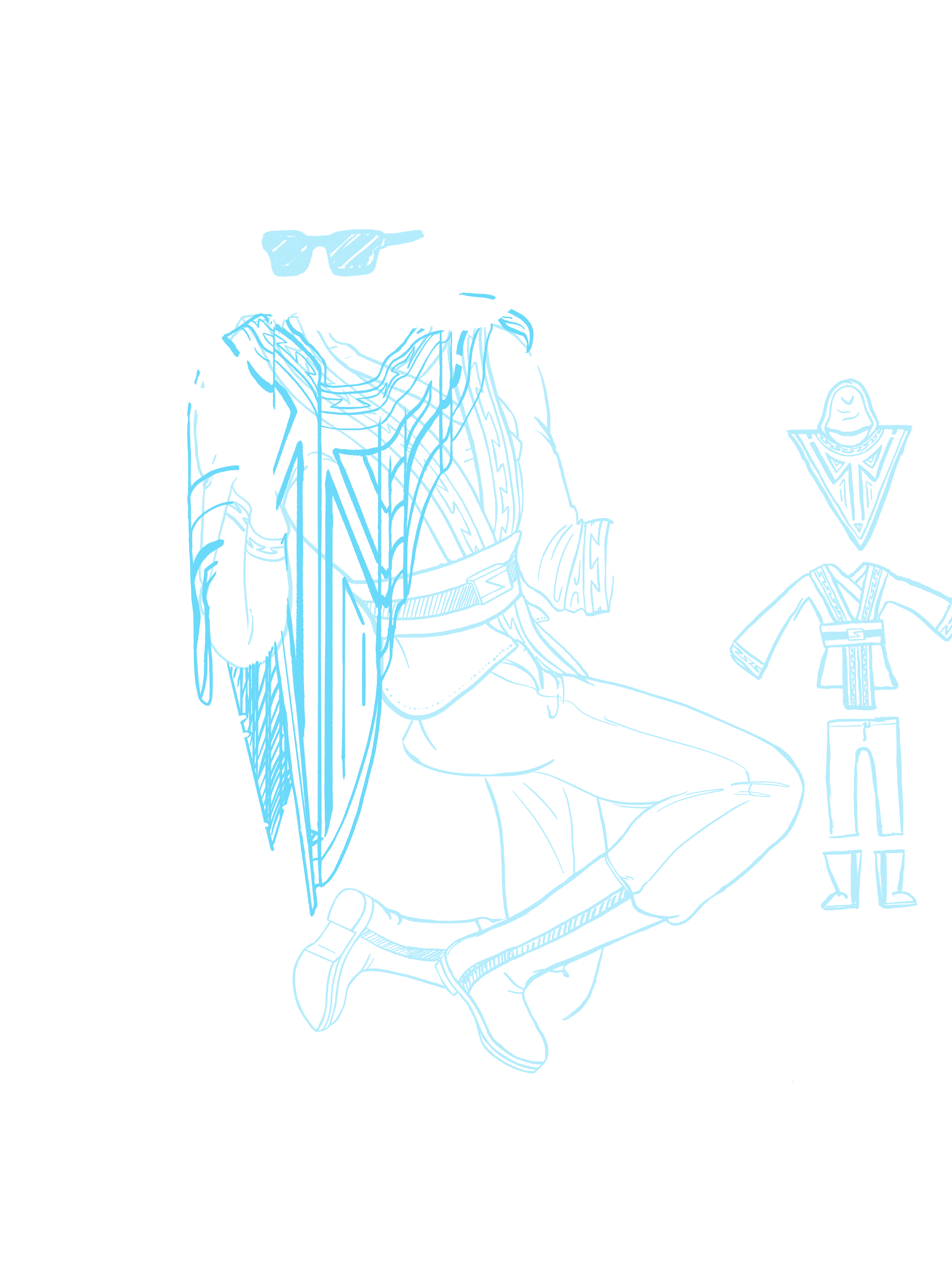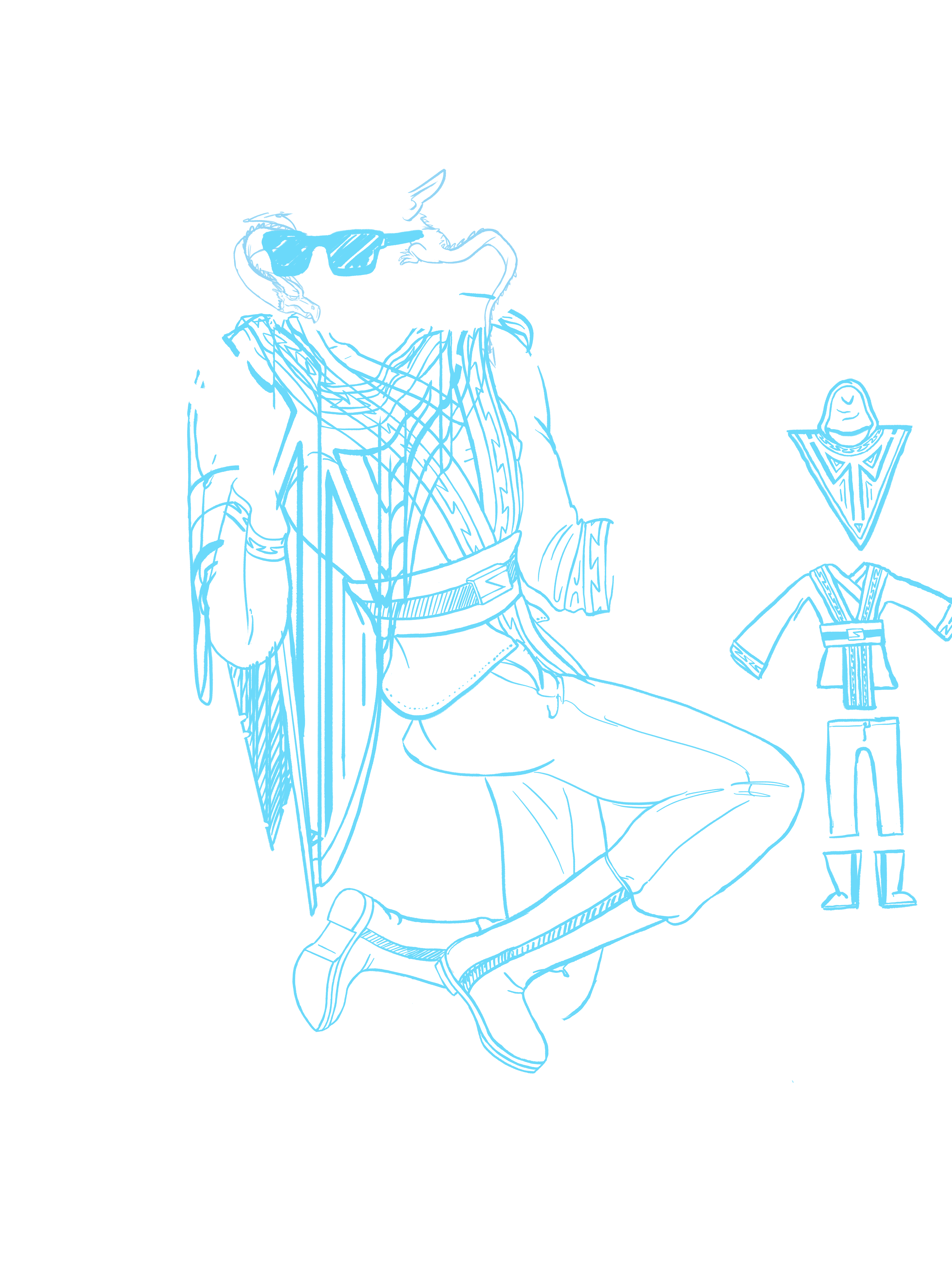 Sketch 1 - Thumbnail posing, initial body construction, facial/horn construction, and detailed figure.
Sketch 2 - Clothing/poncho design and clothing placement.
Sketch 3 - Poncho placement.
Sketch 4 - Pseudodragon placement.
Figure - Ink, Flat Color, Shading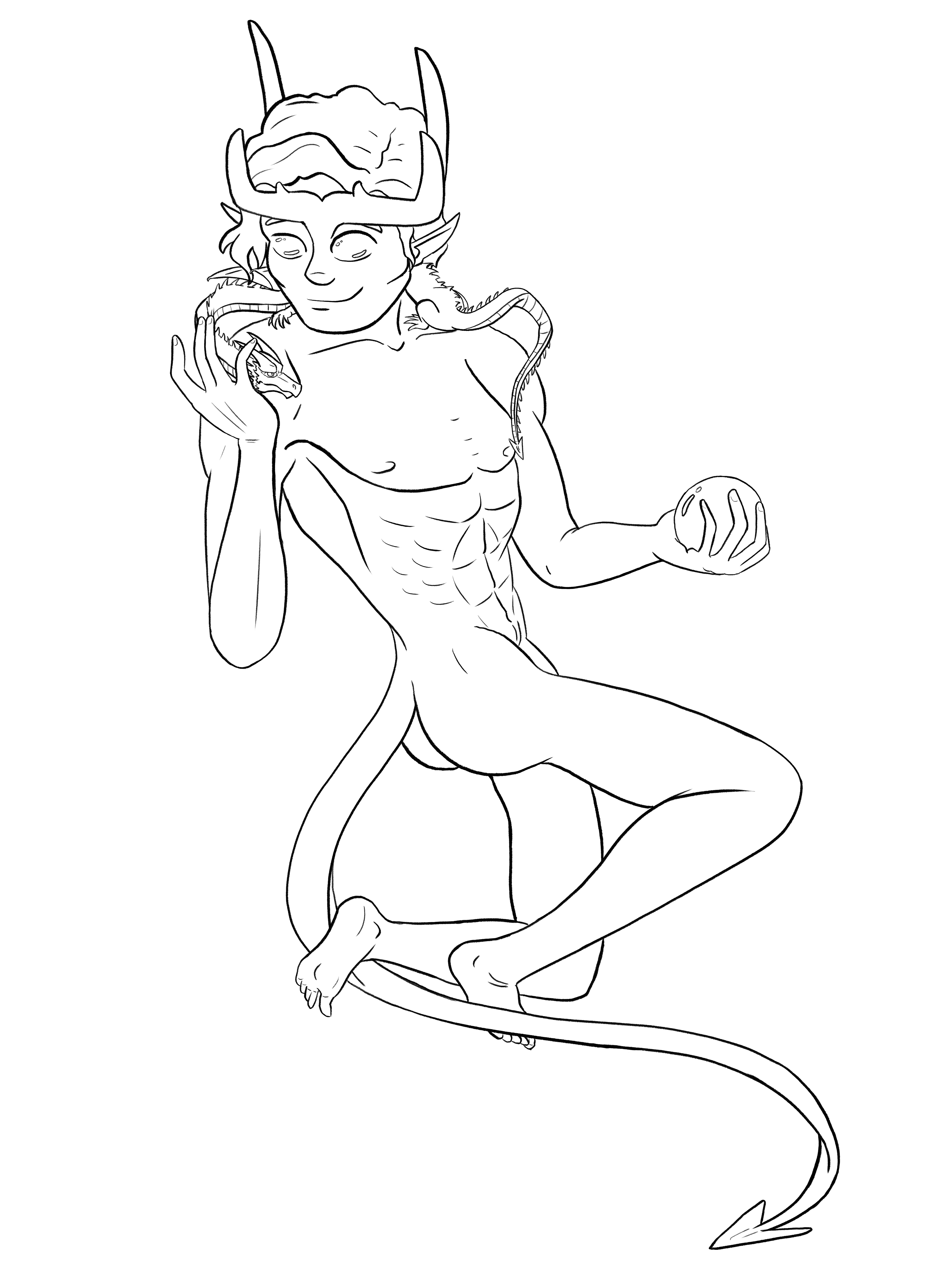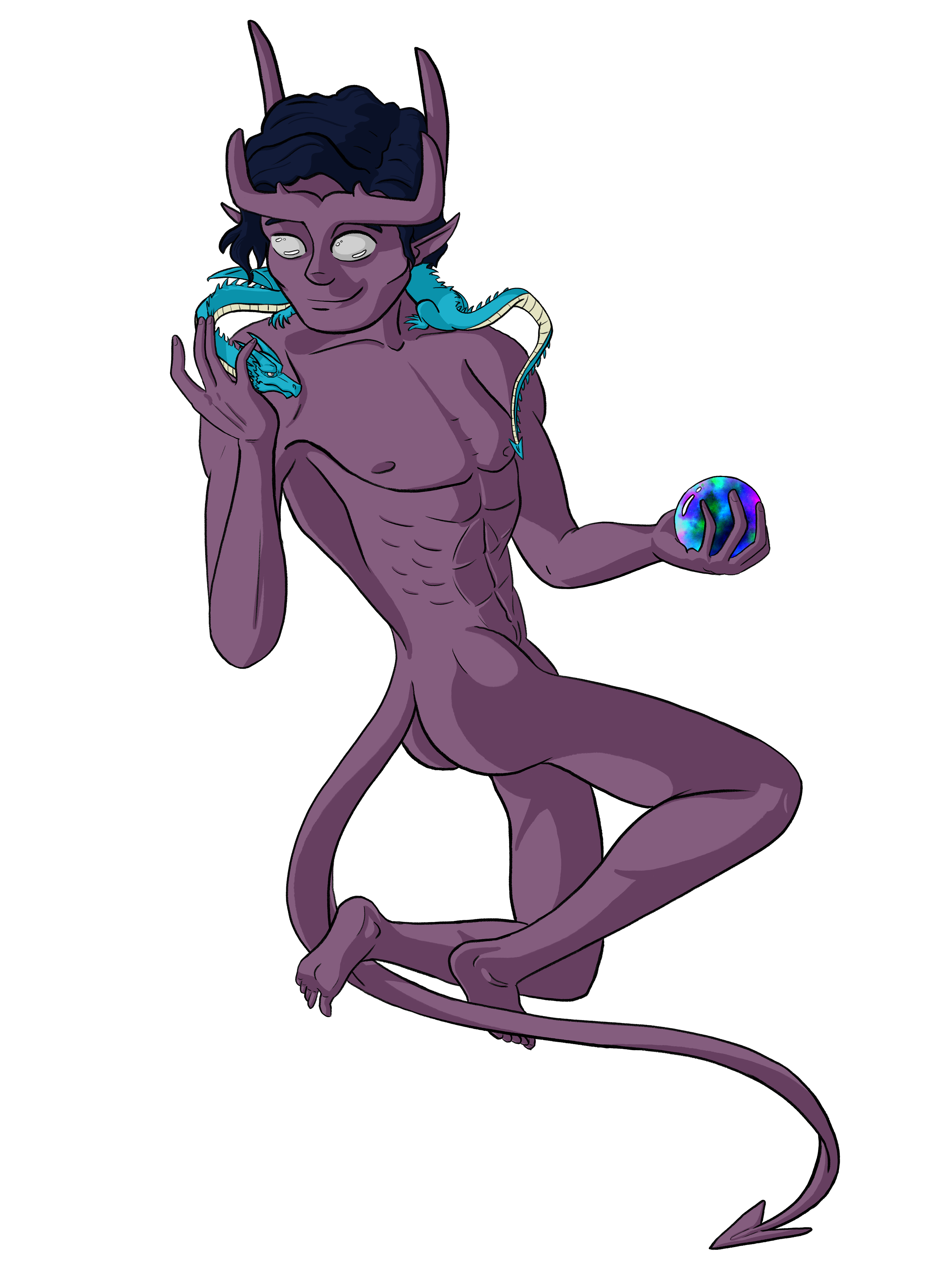 Clothes - Ink/Flat Color, Shading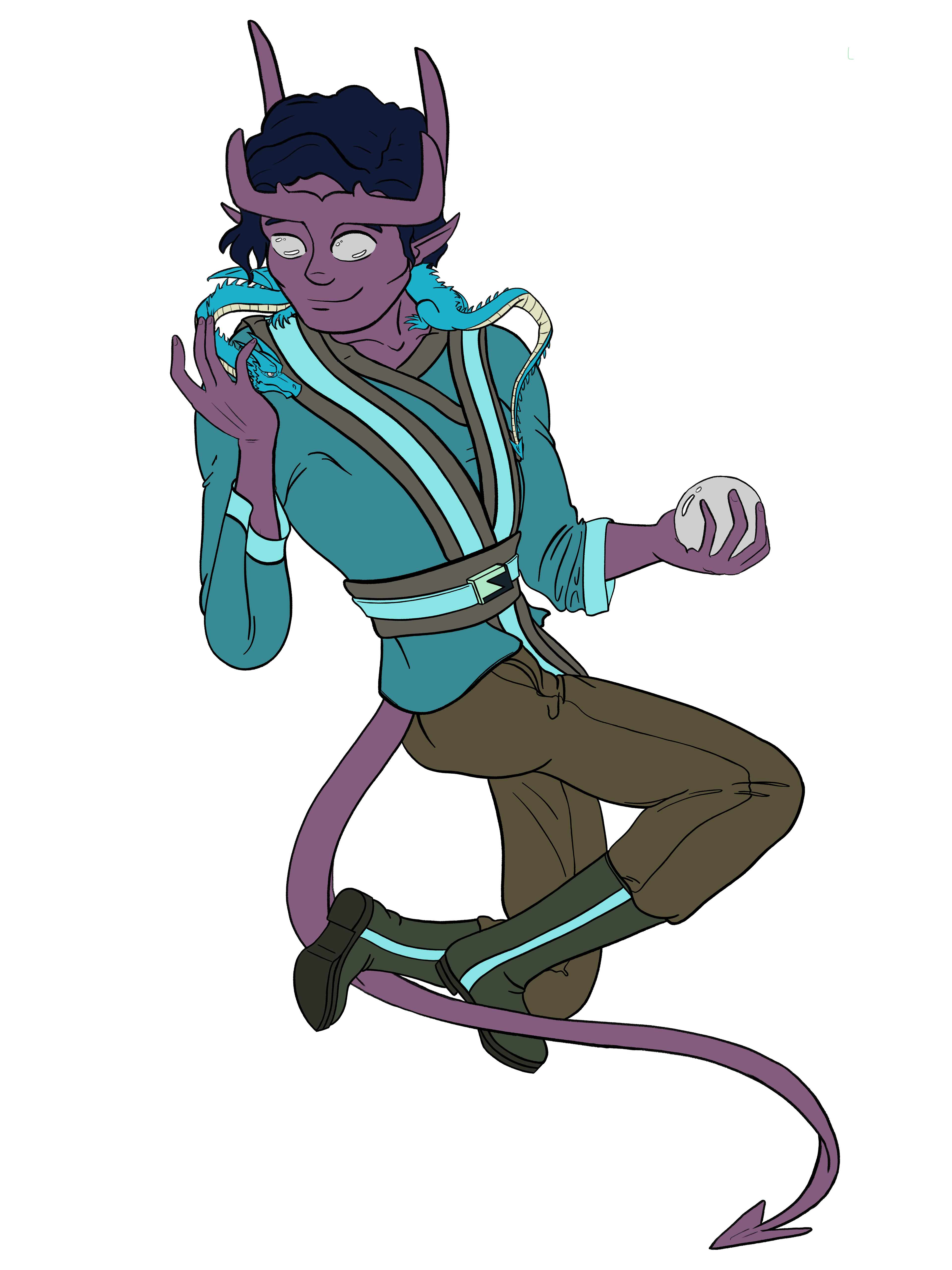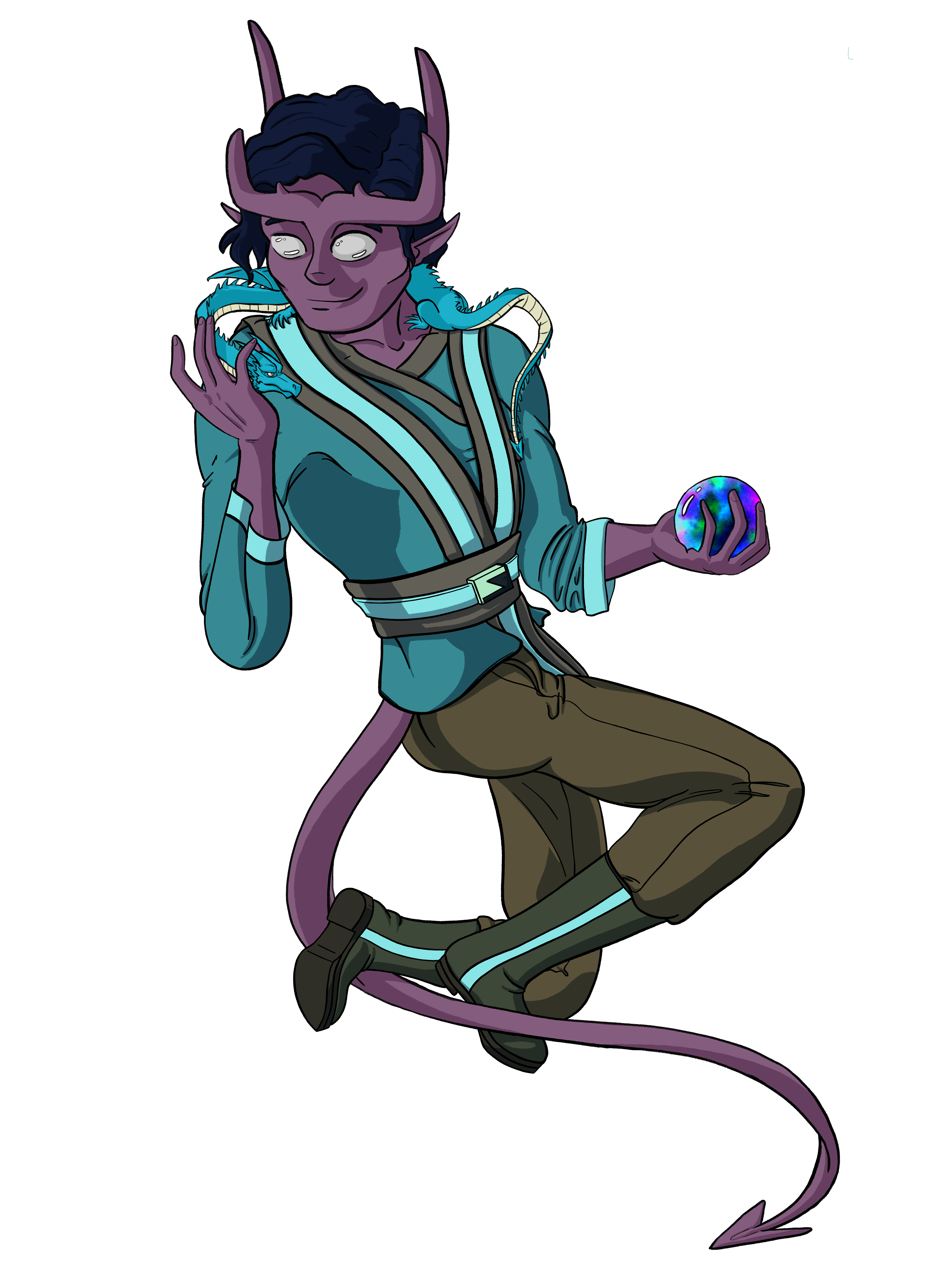 Poncho - Ink/Flat Color, Shading