Styled Character- Raster Illustration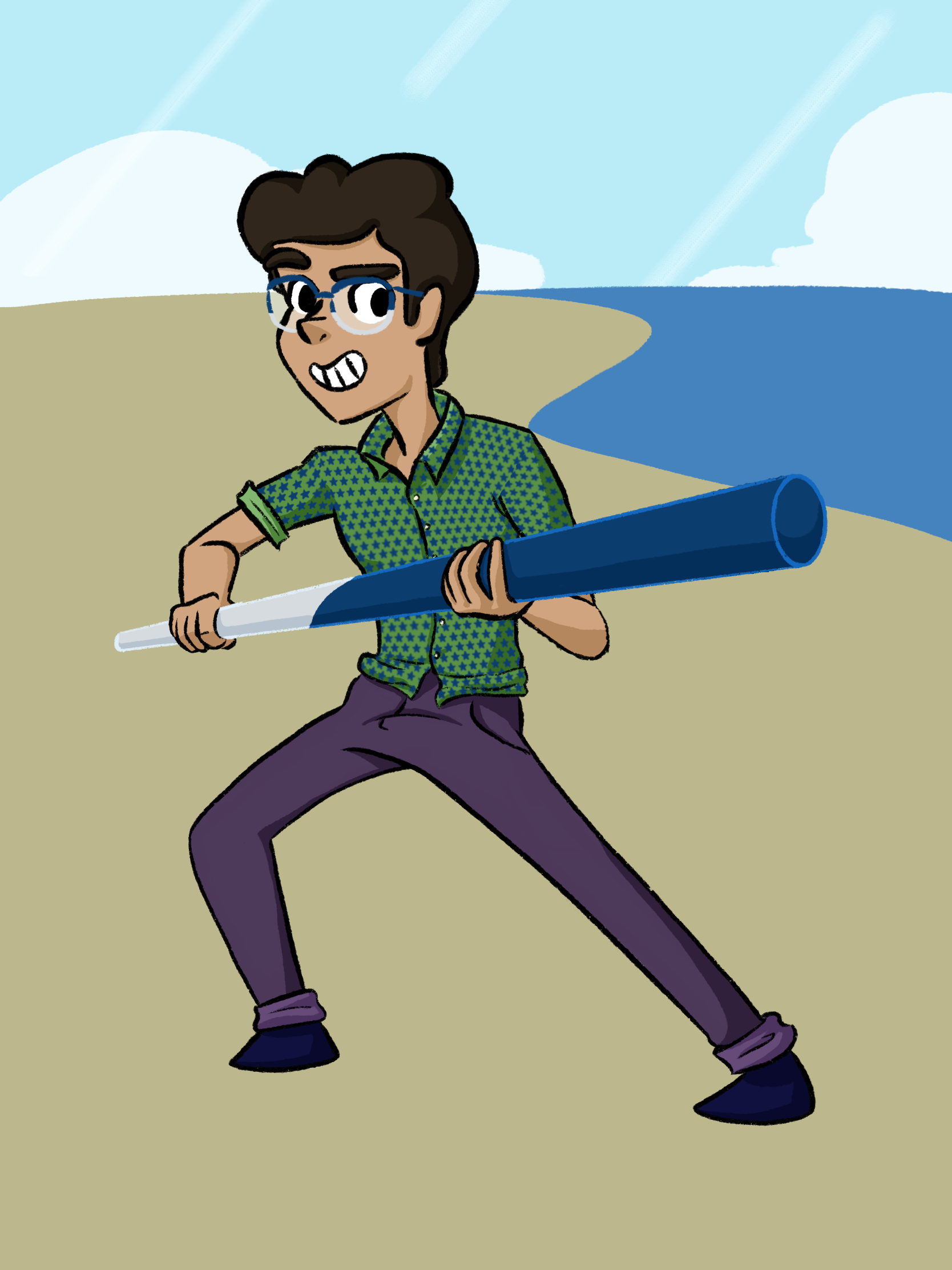 This project was inspired by the whimsical art style used in the television show Steven Universe. I wanted to base this character on the original art style, which is anchored by mostly rounded, simplified shapes with smaller areas of details. I experimented in the space to see what traits could be altered to accentuate the figure's personality.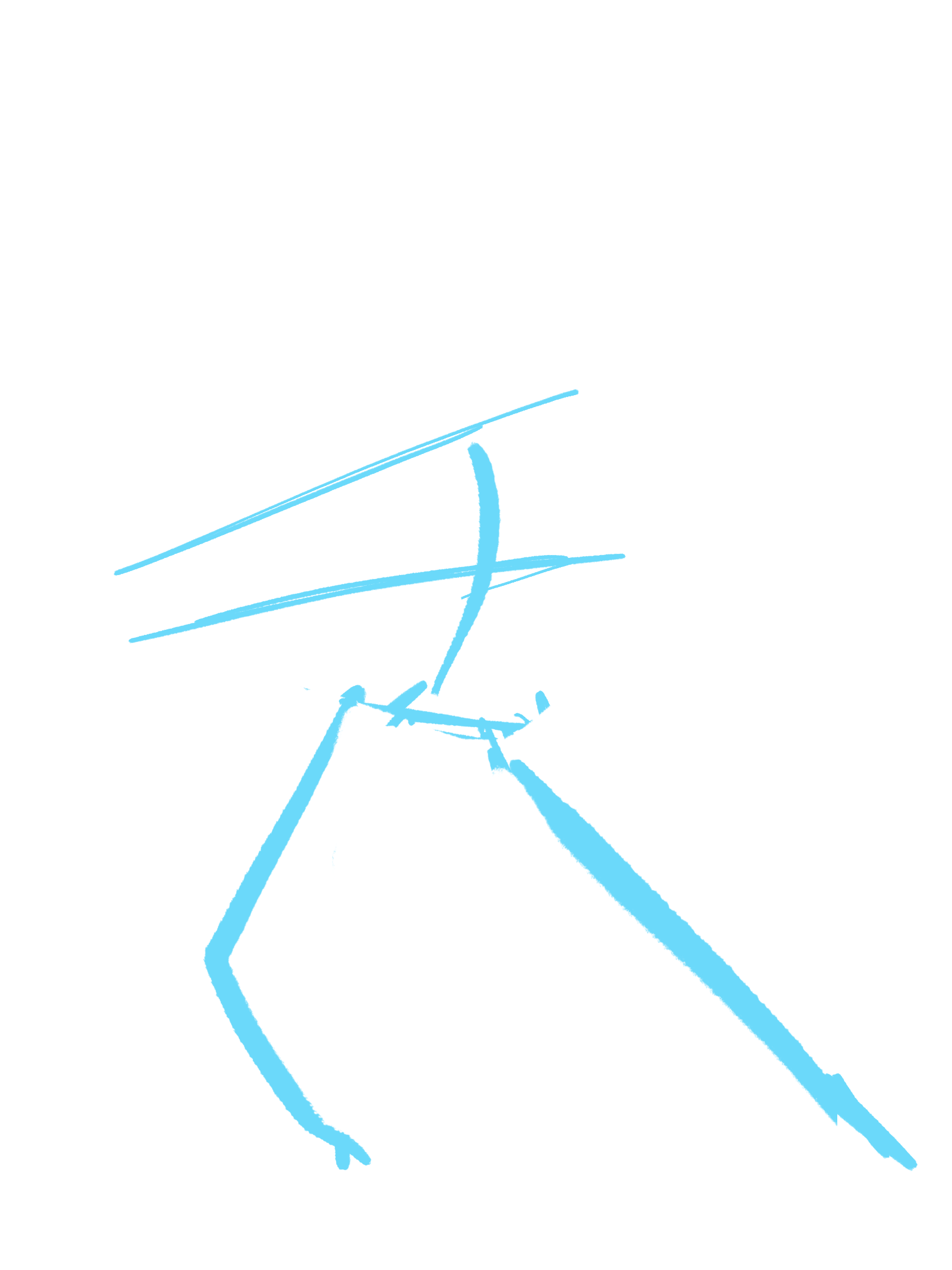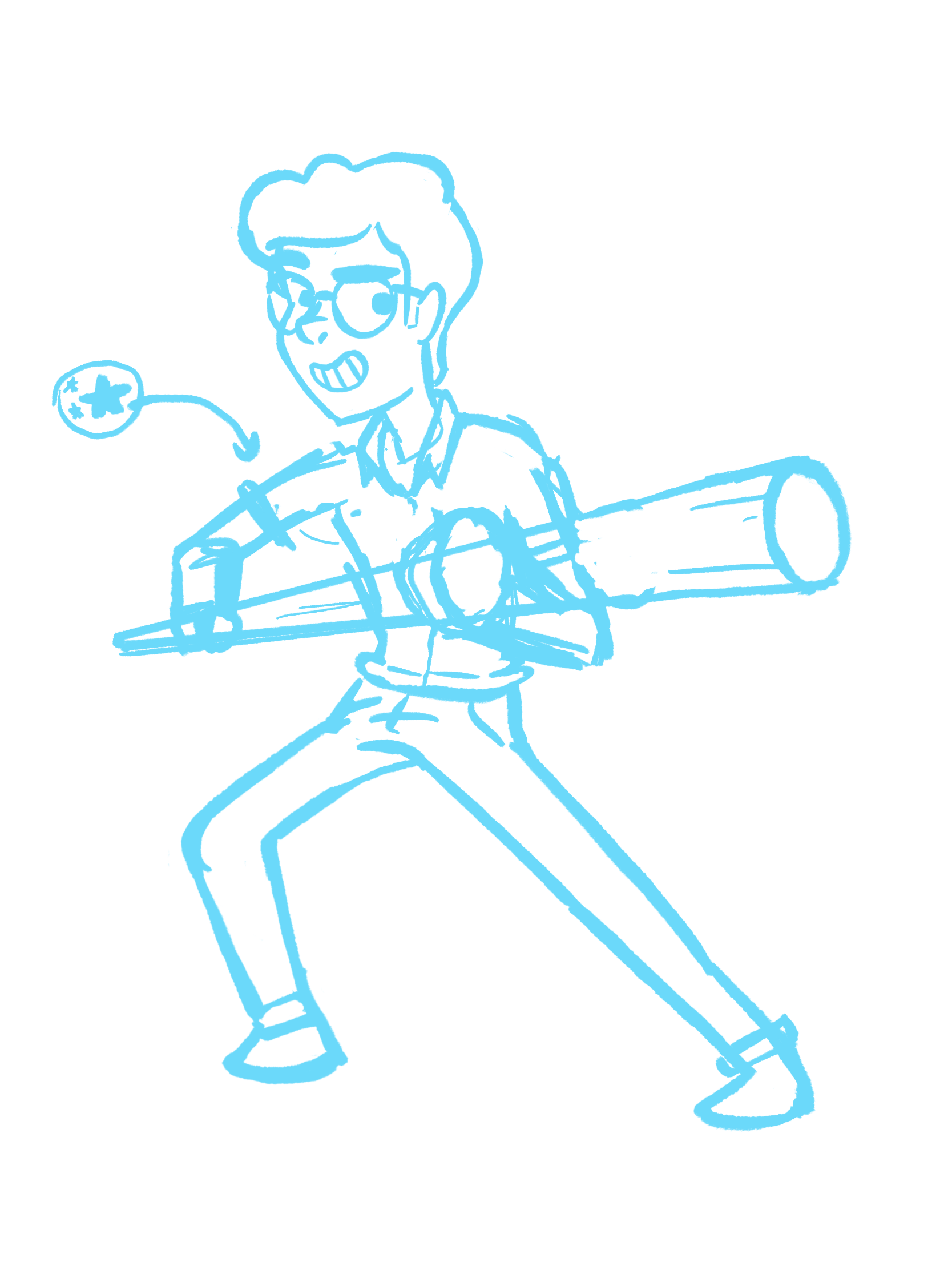 Sketch 1

- Gesture posing.
Sketch 2 - Roughed in body/clothing, and a note for the shirt pattern.